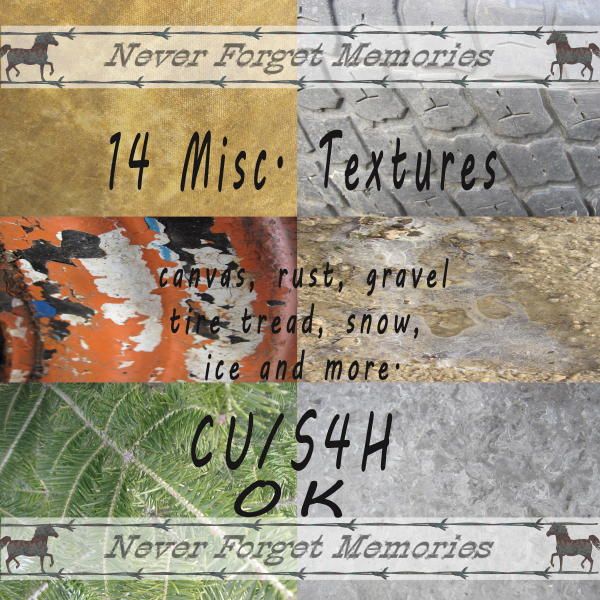 Link:
Normal Texture rules apply. Theese may be used
for what ever you would like as long as they are
altered and the original is not used in its original form.
Have fun with them and enjoy.
Zip file contains: pine tree, tire rubber, canvas tarp
rust, gravel, snow and ice.
If problems with link please let me know.
Hugs
Lanell